Le Camp is an independent non-profit organisation placed under the surveillance of the Swiss Confederation.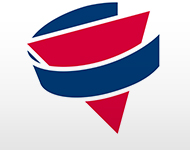 The Foundation's aim is to encourage, promote and facilitate community and associative life, particularly among young people. This is a means of training for learning respect for others, dialogue, exchanges, openness and tolerance, as these values contribute greatly to the promotion of solidarity and democracy. Thus, differences of any kind become sources of personal enrichment.
It was created by the Young Men's Christian Association (YMCA).
The Foundation Board is composed of 13 volunteer members. Five have been elected to the Advisory Bureau in addition to Le Camp's Director.
Le Camp's team of professionals collaborates with seasonal employees and volunteers during times of need.
You can find out more information about Le Camp Foundation by downloading the files below. Please do not hesitate to Contact us for any additional information.